Gatteo Mare
- via Gramsci, 5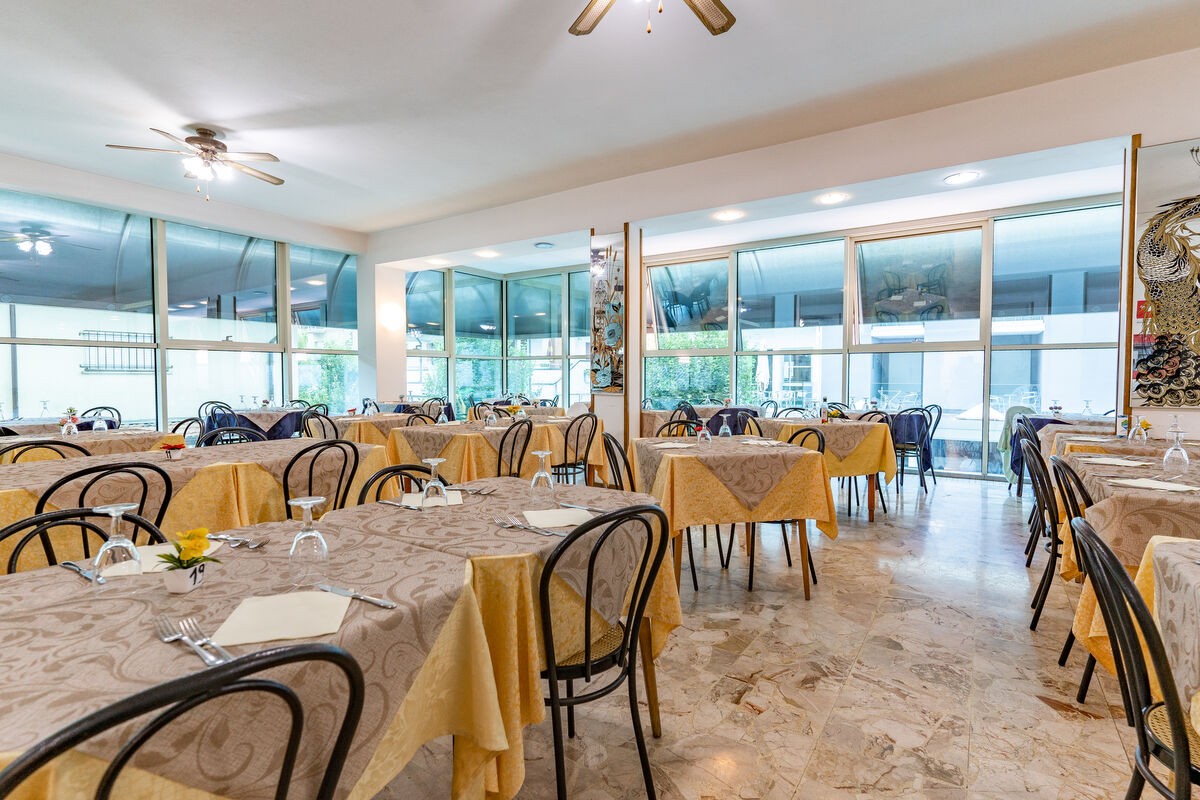 See all photos (31)
Services appreciated by our guests
Structure
Three stars (110 rooms )
Phone number
Whatsapp
Openings
Dal 18/05/2023 al 23/09/2023
Description
Hotels
L'Coral Hotel is in a position strategic di Gatteo Mare, al centro della tranquilla isola pedonale. Anche la spiaggia è a due passi, raggiungibile comodamente a piedi in un paio di minuti. L'Hotel Corallo si affaccia sullo stesso giardino interno di altre 3 strutture, tutte a 3 stelle, trasformando l'area in un grande villaggio turistico, con ingresso diretto sul favoloso Lungomare.
Servizi in Hotel
Biliardo
Bicycles available
Lift
Air conditioning in common rooms
Bar
Parking
Beach
Portineria notturna
Famiglia
L'Hotel Corallo è anche Family-Hotel, con una serie di servizi dedicati a tutte le families e i bambini in vacanza come l'area giochi, internal and external, servizio di kids entertainment in albergo e in spiaggia, convenzione con "Gatteo Mare Summer Village", con partecipazione a vari eventi, flessibilità per l'orario dei pasti per bambini, baby menù speciali ai pasti, preparazione di passati e brodini vegetali, culle e spondine anticaduta e la possibilità di noleggiare comodi passeggini.
Servizi in Famiglia
Biliardino
Culla da campeggio
Mini club
Baby dance
Prams
Seats at the table
Giochi bimbi
Animation for children
Baby menu
Bottle warmer
Vegetable soup and puree
Area giochi bimbi
Rooms
Le camere dell'Hotel Corallo sono pensate per un soggiorno pleasant e all'insegna del wellness, sia in coppia, sia che si viaggi in family. Sono infatti disponibili molti servizi per i più piccoli in modo da passare notti serene and without worries.
Servizi in Camere
Safe
Room with balcony
Hair dryer
TV
Shower Box
Phone number
Air conditioning
Kitchen
Ogni giorno, nella sala ristorante, è possibile scegliere tra tre primi e tre secondi, accompagnati da buffet di antipasti misti e per concludere frutta e dessert! Le bevande ai pasti sono sempre incluse ed illimitate, oltre che la possibilità di farsi servire nell'Open Bar. Per colazione, invece, è possibile farse deliziare con proposte dolci come torte e brioches, yogurt e marmellate, oppure salate come affettati, formaggi e uova.
Servizi in Cucina
Verdure e contorni a buffet
Choice of menu
Sweet and savoury breakfast
Air-conditioned restaurant
Regional cuisine
Breakfast buffet
Gluten-free cuisine on request
Homemade sweets
Entertainment
The Gatteo Mare Village è a vostra disposizione per regalarvi momenti di puro divertimento e spensieratezza. Ogni giorno in spiaggia, in albergo o nel centro di Gatteo tanta musica, balli, giochi per grandi e piccini, tornei, spettacoli, feste a tema and gite fuori porta, sempre organizzate con lo spirito della migliore ospitalità romagnola.
Servizi in Animazione
Mini club
Baby dance
Animation for children
From 65 €
Per person for seven days
Coral Hotel
Promo Speciale: Pacchetto Famiglie a Giugno
TOP Services
Parking, Beach
Discover Offer
Pros: Hearty breakfast and comfortable room. Excellent value for money
Excellent staff service excellent cuisine I had a very good time I would recommend it for a family holiday as a couple or friends the facility is in the centre a stone's throw from the sea and the value for money does not hurt
My husband and I returned a few days ago after a wonderful holiday in this hotel...as soon as we arrived we were greeted at reception by very nice ladies always with a smile available x everything...immediately showed us the covered garage where we could bring the car...which is not bad! Then immediately we were given the room partially renovated but comfortable ..pulizia everywhere you see and in a period covid ago pleasure ..noi we were in the hall inclusive and the food was always great with a choice of 4 first 4 second and an excellent buffet varied ..i fast waiters and our waitress Maria has pampered us throughout the period .. a big hello and thank you Maria ... then the animation involving and above all nn intrusive creating excellent evenings with dancing and fun ... the property Marianne tireless person always available x every need ... all the staff of the hotel nice even the night porter ...and x finish we did the evening Romagna and they have surpassed themselves .. an aperitif with every good God in the garden ... then the fantastic dinner to try and at the end again in the garden with a buffet of cakes and pastries endless between all created by the pastry chef of the hotel that every morning prepares delicious cakes x breakfast and desserts x the evening .. compliments to both the cook and the pastry chef .. what to say .. recommended x all .. we will definitely return ... unfortunately I read bad reviews of last year ... maybe I thought they understood the mistakes and have corrected them this year in a very good way .. anyway thanks for everything Corallo .. see you soon!
via Gramsci, 5 - 47043 (FC)
Tel. 0547 86171 - Cell 327 9440881