Entrainhotel, your holiday starts here
Entrainhotel is the portal for the hotels of the Riviera Adriatica. It has been created by Adrias Online, a marketing and communication company specialised in tourism, one of the companies of Gruppo Adrias.
We are located in the Italian capital of seaside tourism. Rimini is home and landing place for us and every day it shows us the luck of living by the sea. This is why at Adrias Online we know hospitality entrepreneurs and their services so well and why we follow the promotion of their hotels all round by building omnichannel strategies and customised projects.
Entrainhotel in a year:
211.811
Quotation requests
Gruppo Adrias
Gruppo Adrias consists of several companies gathered together in a single business reality. These are Adrias Online srl, which has been working on marketing and communication projects related to tourism since 2007; Laborinto srl, which develops innovative software and which provides consultancy to companies on Artificial Intelligence, Big Data, Marketing Automation and Cyber Security; and the real estate agency InAdrias, which manages workspaces.
All the skills you need, about tourism, marketing and innovation, in one Group.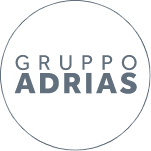 The Team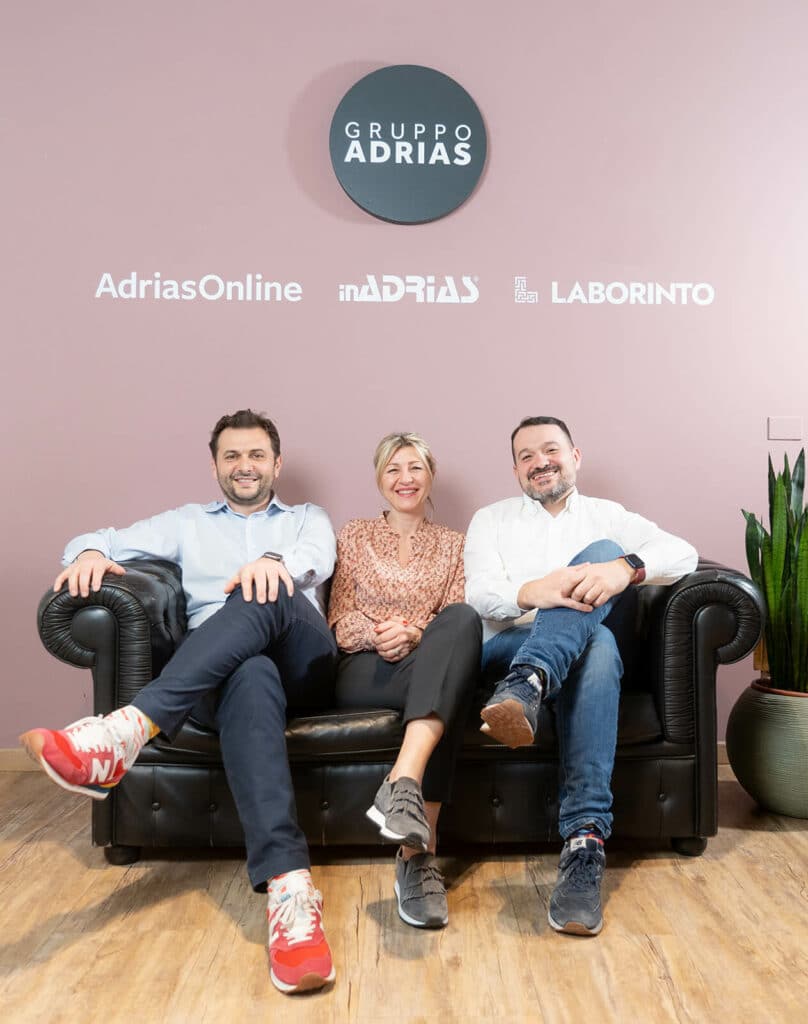 We are digital strategists, programmers, copywriters, social media and email marketing specialists, analytics experts and online and offline advertising experts. But above all, we are incurable marketing and tourism enthusiasts and this always comes out in our work.
Like great hotel maintainance operators do, every day we work with our 'toolbox', taking care of the website in every aspect, analysing the way it is used, basing ourselves on the answers we receive from user questionnaires in order to look for solutions to make the navigation clearer and easier, the graphics beautiful, the level of readability high, both on PC and mobile.
This is how Entrainhotel becomes the right place for those who are looking for their favourite hotel among the best facilities in the Riviera Adriatica.
A constantly changing portal
Entrainhotel has been online since 2008, Facebook was only four years old and everything on the web had yet to happen. With the Internet we have experienced memorable changes in a very short time and more things will change in the future.
Every day, by studying and determining the evolution of the way people choose their holiday time, we put our skills and experience at the service of those who organise a holiday or a short stay in the Riviera Adriatica.
Because we know that the perfect hotel is not the same for everyone and choosing in a sea of offers is easier when someone paves the way for you.
Gruppo Adrias' portals
For many years now we have been present in the sector with various services, including different portals for specific targets, promoting locations and hotel searches throughout the Riviera Adriatica. In the strategies we suggest, we also give space to territorial marketing and to the importance of on-site experiences.

This is the portal with the best holiday opportunities on the Adriatic Riviera. A selection of hotels described with fact sheets full of information, but above all many offers and last minute deals for holidays with the family, as a couple, in All Inclusive formulas, B&Bs, and much more, to ignite and fulfil desires.

It is a Destination Marketing project that narrates, with beautiful images and accurate words, the locations of the Riviera Adriatica and its hinterland. All this in order to meet the desires of travellers who place locations and experiences at the top, in search of authenticity and "like-a-local" holidays.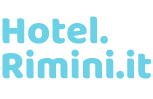 It is the portal where you can truly find every single hotel located in the area of Rimini. It is for those who are looking for a hotel but who also want to choose, filter and compare, among different facilities, the services and the features they are looking for, without missing anything.
Where have we met before?
You may have already met us, either in the newspapers or in person. National magazines often publish our articles and you may have read there one or more writings about Gruppo Adrias, of which we are a member, and about the initiatives we carry out. If you have attended any trade fair in the field of tourism you may have come across us there. Or you may have learnt about us through the word of mouth of those who found their holiday on our portals. To keep seeing us and not missing out on anything we do, you can follow us on social media and subscribe to our newsletter, so that it will always be You first.
entrainhotel.com for sustainable tourism
We promote and take part in environmental sustainability projects
PlasticFree.school
Ecological territorial marketing is young and on the side of the sea
Carbon neutral
We reduce our environmental impact by zeroing CO₂ emissions.