Reducing our impact on the ecosystem step by step
Sometimes it is enough to change our daily habits to give a signal. Other times you can choose to invest in bigger projects. With Entrainhotel, we are committed to doing both to reduce our environmental impact: from the attention paid to everyday gestures to bigger goals.
From everyday gestures...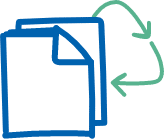 Recycled used paper

Rechargeable batteries

Recycled paper cups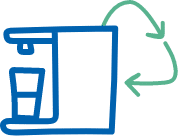 Filtered water
... to bigger goals
A few years ago we started working together with Up2You, the B Corp-certified innovative start-up that promotes sustainable development by helping people and companies reduce their environmental impact and zero CO₂ emissions. This is how we have achieved our carbon reduction and carbon offsetting goals, and how we have become a carbon neutral company, indeed, in one year we have worked to produce zero net emissions so as to have a neutral impact on the planet.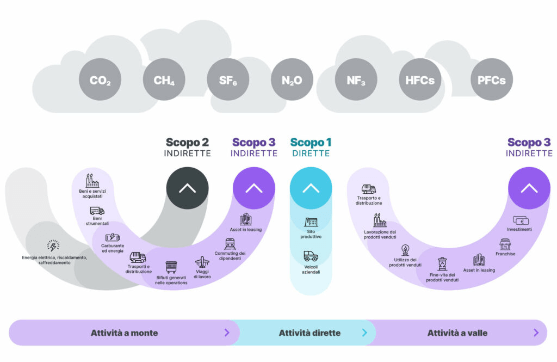 Our goals: lowering emissions, being carbon neutral
"Come on, it's not possible to produce zero net emissions!!!"
In our journey of knowledge and awareness we have learnt to measure our company's carbon footprint, which is the parameter that allows us to determine the environmental impacts that individual and collective human activities have on climate change and, therefore, on global warming. To reduce non-reducible emissions to zero, with Entrainhotel we finance certified reforestation projects and renewable energy projects in Brazil, Zimbabwe, Uruguay and China.
See? It is possible!
For details, click on the map! Plasticfree.school
Ecological territorial marketing is young and on the side of the sea
Entrainhotel supports Plasticfree.school, the first blog that raises awareness on the problem of having plastic in the sea, edited by the students of the Istituto Tecnico Marco Polo in Rimini. In this blog, the boys and the girls deal with the issue of pollution caused by the presence of plastic in oceans and seas, focusing on the Adriatic Sea and promoting proposals and real actions to concretly intervene in the Riviera Romagnola.
Plasticfree.school is not simply a praiseworthy publishing project, but it is a real territorial marketing work linked to the importance of environmental policies, which are increasingly decisive in the choice of touristic destinations.
Entrainhotel participates in the project by assisting the girls and the boys in the realisation of the blog, by guiding them in the publication of the contents and by supporting them as their sponsor.
By booking your holidays on this portal, you can support Plasticfree.school too.