Filters for:
categories
Camping & Holiday Villages
Hotels in Gabicce Mare
A green and blue landscape between the sea and the mountain
If you dream of travelling to a small seaside town full of enchantment, Gabicce is waiting for you to give you an incredible holiday. On Entrainhotel request several quotations all at once. And choose the one that suits you best.
3
of

3

Hotels in

Gabicce Mare
Gabicce Mare
- Diaz Street, 6
---
Treatment
All Inclusive - Full Board - Half Board - Bed & Breakfast
Gabicce Mare
- Via Cesare Battisti, 48
---
Treatment
All Inclusive - Half Board - Bed & Breakfast
Gabicce Mare
- Via Primo Maggio, 6
---
Treatment
All Inclusive - Full Board - Overnight Only - Aparthotel
---
Swimming pool
Entertainment
Parking
Beach
Wi-fi
Facilities near Gabicce Mare
4
of

4

Hotels near

Gabicce Mare
Senigallia
- Viale Leonardo da Vinci, 19
---
Treatment
Full Board - Bed & Breakfast
---
Pet-friendly
Parking
Beach
Wi-fi
Fano
- Via Admiral Cappellini 94
---
---
Pet-friendly
Entertainment
Parking
Beach
Wi-fi
San Benedetto del Tronto
- Via Cimarosa, 4
---
Treatment
Bed & Breakfast
---
Swimming pool
Entertainment
Parking
Wi-fi
San Benedetto del Tronto
- Via San Francesco, 14
---
Treatment
Full Board - Half Board - Bed & Breakfast - Overnight Stay Only
---
Pet-friendly
Entertainment
Parking
Beach
Wi-fi
Gabicce Mare:
3
facilities available
Improve your search, also visit these pages
Join our community
Receive a preview of the best offers to plan your holiday. Sign up for free!
Customise your membership to receive the offers specifically dedicated to you, before everyone else.
Agenda Adriatica 
all the events of the Riviera Romagnola continuously updated
Things to do, from the sea to the city, in the hills and in the villages, in this land of festivals, manifestations and events, including culture, cuisines, sport and entertainment. Every day there is an appointment not to be missed.
Because a holiday on the Riviera Adriatica fills the eyes, the belly, the heart and the agenda.
Holidays in Gabicce Mare
Gabicce is a small, elegant town, known for its splendid sea but also for its green terrace overlooking the Adriatic Sea, connecting Marche and Romagna, a promontory of beauty and nature where you can experience both the sea and Monte San Bartolo, or you can even walk and bike around Gabicce along the magnificent panoramic road connecting Gabicce Mare to Gabicce Monte.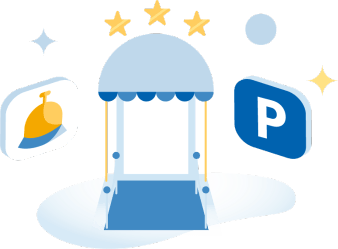 Gabicce Mare: hotels and stars
The hotels of Gabicce Mare, with comfortable, hospitable rooms with a sea view, offer every kind of comfort, from the private and equipped beach resorts to bicycle rentals for outdoor sports or walks at sunset along the extraordinary panoramic road. In Gabicce you will find the convenience of 1-star and 2-star hotels, the care and attention of 3-star hotels, the luxury and exclusivity of 4-star hotels. If you prefer to organise your holiday independently, choose a Residences or a B&Bs and enjoy your time in Gabicce.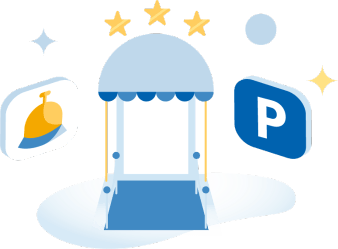 Sport and excursions. In good shape even on holiday
On the beach, in the hotel, on the naturalistic routes that Gabicce offers, you can practice different sports and other outdoor activities to make your holiday a dynamic one. From bicycle rides to walks along the beautiful panoramic road, along trekking and hiking routes in Monte San Bartolo Natural Park, or simply by training in the hotel gym or playing at the sports fields on the beach, you do have a great choice to enjoy your holiday while keeping fit. Not far from Gabicce, changing region but within a few kilometres, there are Cattolica, Misano Adriatico, Riccione and Rimini, where you will find the liveliest clubs in Italy, amusement parks that are perfect for your family holiday, and many places to visit.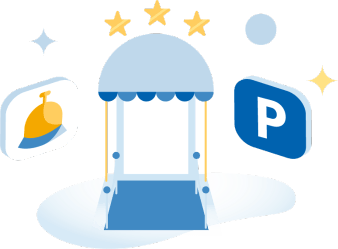 Family holidays in Gabicce
Do you want to go on a seaside holiday with your family in a special location? Gabicce offers you beauty, hotels with all the amenities you need, proximity to the amusement parks in the Riviera Romagnola, and a range of proposals to spend your vacation days together. On the beach your children will have areas specifically dedicated to them, play areas, with kids entertainment and mini-clubs, so that everyone in the family can enjoy the best holiday possible in great peace of mind. At the hotel you can request cribs or bed rails, special menus and the babysitting service even during mealtimes.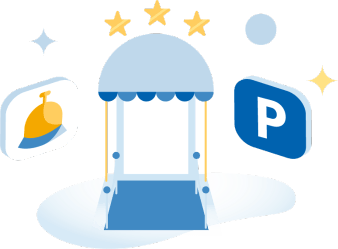 The coast in Gabicce
The coast in Gabicce is beautiful and well-kept, even the beach resorts are set up with great taste and attention to details, creating a cheerful and colourful sight. The sea in Gabicce receives annual recognition for being one of Italy's cleanest seas. On the beach, there is no shortage of parties for all ages, and in the clubs by the sea, the nightlife comes alive thanks to dancing, music and a great company. The beach resorts are equipped with playgrounds for children and with sports fields for beach volleyball, beach tennis, table tennis, and bocce ball; in some areas it is possible to rent pedalos, canoes or to practice windsurf. What else do you need to come here?
entrainhotel.com for sustainable tourism
We promote and take part in environmental sustainability projects
PlasticFree.school
Ecological territorial marketing is young and on the side of the sea
Carbon neutral
We reduce our environmental impact by zeroing CO₂ emissions.
Where have we met before?
You may have already met us, either in the newspapers or in person. National magazines often publish our articles and you may have read there one or more writings about Gruppo Adrias, of which we are a member, and about the initiatives we carry out.
If you have attended any trade fair in the field of tourism you may have come across us there. Or you may have learnt about us through the word of mouth of those who found their holiday on our portals. To keep seeing us and not missing out on anything we do, you can follow us on social media and subscribe to our newsletter, so that it will always be You first.