Filters for:
categories
Camping & Holiday Villages
Hotels in Giulianova
Golden coast and beautiful sea
Hotels by the sea, professionalism and tradition, on 5 km of golden coast and a spectacular seafront. Select the hotels in Giulianova you like best and request all the quotations you want without any obligation.
2
of

2

Hotels in

Giulianova
Giulianova
- Via Monfalcone, 53
---
Treatment
All Inclusive - Full Board - Half Board - Bed & Breakfast - Aparthotel
Giulianova
- Via Lepanto, 47
---
Treatment
Full Board - Half Board - Bed & Breakfast
Facilities near Giulianova
7
of

7

Hotels near

Giulianova
Alba Adriatica
- Via Olimpica, 3
---
Treatment
Full Board - Half Board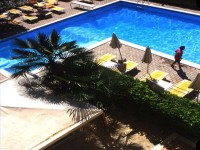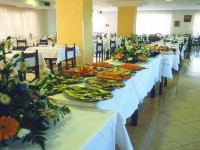 Martinsicuro
- Via Riva d'Oro, 3
---
Treatment
Bed & Breakfast
---
Swimming pool
Parking
Beach
Wi-fi
Alba Adriatica
- Lungomare Marconi, 102
---
Treatment
Overnight Only - Aparthotel
---
Pet-friendly
Swimming pool
Wi-fi
Tortoreto Lido
- Via Archimede, 117
---
Treatment
Full Board - Half Board
---
Swimming pool
Parking
Beach
Wi-fi
Villa Rosa
- Lungomare Italia, 60
---
Treatment
Full Board - Half Board - Bed & Breakfast
---
Swimming pool
Entertainment
Parking
Beach
Wi-fi
Villa Rosa
- Via Brodolini, 2
---
Treatment
Full Board - Half Board
---
Entertainment
Parking
Beach
Wi-fi
Alba Adriatica
- Via Reno, 4
---
Treatment
Full Board - Half Board
---
Swimming pool
Entertainment
Parking
Beach
Wi-fi
Giulianova:
2
facilities available
Improve your search, also visit these pages
Join our community
Receive a preview of the best offers to plan your holiday. Sign up for free!
Customise your membership to receive the offers specifically dedicated to you, before everyone else.
Agenda Adriatica 
all the events of the Riviera Romagnola continuously updated
Things to do, from the sea to the city, in the hills and in the villages, in this land of festivals, manifestations and events, including culture, cuisines, sport and entertainment. Every day there is an appointment not to be missed.
Because a holiday on the Riviera Adriatica fills the eyes, the belly, the heart and the agenda.
Hotels in Giulianova: the essence of a seaside holiday
Giulianova and its spectacular coast, well-equipped beach resorts and amenities for your relax and well-being await you for a wonderful seaside holiday. Among the hotels in Giulianova you will find a wide choice of solutions for a stay with the best treatments, extremely close to a Blue Flag-awarded sea. The hotels in Giulianova have private beaches or they have agreements with beach resorts. In the hotels' restaurants, the Abruzzo cuisine will delight you with typical specialities and traditional dishes.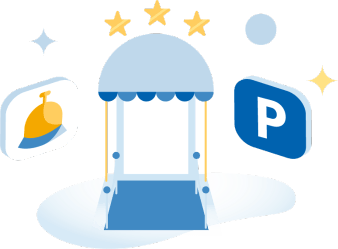 4-star hotels in Giulianova. What more could you ask for?
Depending on your needs and wishes, you can choose among the hotels of Giulianova the best one for you. If you are looking for total comfort and exclusive amenities, take a look at the 4-star hotels in Giulianova, with jacuzzi, massages, the possibility to choose between typical Abruzzo cuisine and international cuisine, special amenities for children, such as mini-clubs with playgrounds, entertainment, sports activities and fun on the beach, aquagym, dance and gymnastics courses. What more could you ask for?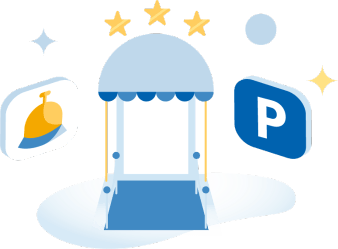 1-, 2-, 3-star hotels. A considerate family environment
If you want a family environment without sacrificing basic care and amenities, choose among the 3-star hotels in Giulianova Lido, very close to the sea. You can take advantage of great prices and offers for families and children. When it is the search for convenience that drives you, you can select from 1-star and 2-star hotels, or you can consider booking a Residence to move in total freedom during your holiday. You can request several quotations from several facilities and then make your choice.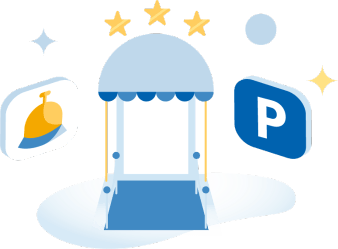 Holidays in Giulianova. Sea and culture
Giulianova is one of the most beautiful seaside locations in Abruzzo, an excellent choice for a seaside and cultural holiday. The historic centre of Giulianova is full of monuments, historical buildings and residences, medieval buildings, museums and churches, including the Cathedral of San Flaviano, so majestic that it dominates the entire city and it can be seen even from the sea, and the Sanctuary of Maria Santissima dello Splendore. For a day without sun or sea, Giulianova has plenty to offer you during your stay.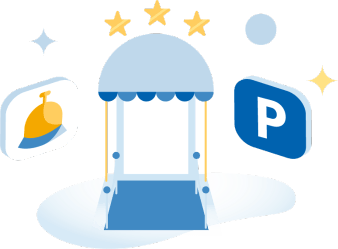 Giulianova and its monumental seafront
Whether on foot, by bicycle, on skates or in running gear, a walk along the monumental seafront in Giulianova is something you will find yourself doing several times during your holiday. Between the beach and the beautiful buildings (the Art Nouveau villas, the historic Hotel Kursaal, the marina and Piazza Dalmazia), this seafront was built between 1936-1937 and today it is widely enjoyed by sports enthusiasts, those in search of a beautiful sunrise or those who simply want to relax among palm trees and benches, for a break of beauty looking at the sea.
entrainhotel.com for sustainable tourism
We promote and take part in environmental sustainability projects
PlasticFree.school
Ecological territorial marketing is young and on the side of the sea
Carbon neutral
We reduce our environmental impact by zeroing CO₂ emissions.
Where have we met before?
You may have already met us, either in the newspapers or in person. National magazines often publish our articles and you may have read there one or more writings about Gruppo Adrias, of which we are a member, and about the initiatives we carry out.
If you have attended any trade fair in the field of tourism you may have come across us there. Or you may have learnt about us through the word of mouth of those who found their holiday on our portals. To keep seeing us and not missing out on anything we do, you can follow us on social media and subscribe to our newsletter, so that it will always be You first.