Filters for:
categories
Camping & Holiday Villages
Hotels in Villa Rosa
Find
2

structures at

Villa Rosa

2

of

2

Hotels in

Villa Rosa
Villa Rosa
- Via Brodolini, 2
---
Treatment
Full Board - Half Board
---
Entertainment
Parking
Beach
Wi-fi
Villa Rosa
- Lungomare Italia, 60
---
Treatment
Full Board - Half Board - Bed & Breakfast
---
Swimming pool
Entertainment
Parking
Beach
Wi-fi
Facilities near Villa Rosa
7
of

7

Hotels near

Villa Rosa
Giulianova
- Via Lepanto, 47
---
Treatment
Full Board - Half Board - Bed & Breakfast
Alba Adriatica
- Lungomare Marconi, 102
---
Treatment
Overnight Only - Aparthotel
---
Pet-friendly
Swimming pool
Wi-fi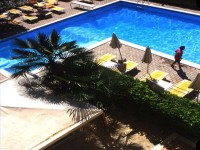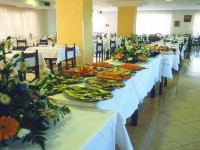 Martinsicuro
- Via Riva d'Oro, 3
---
Treatment
Bed & Breakfast
---
Swimming pool
Parking
Beach
Wi-fi
Giulianova
- Via Monfalcone, 53
---
Treatment
All Inclusive - Full Board - Half Board - Bed & Breakfast - Aparthotel
Alba Adriatica
- Via Reno, 4
---
Treatment
Full Board - Half Board
---
Swimming pool
Entertainment
Parking
Beach
Wi-fi
Tortoreto Lido
- Via Archimede, 117
---
Treatment
Full Board - Half Board
---
Swimming pool
Parking
Beach
Wi-fi
Alba Adriatica
- Via Olimpica, 3
---
Treatment
Full Board - Half Board
Villa Rosa:
2
facilities available
Improve your search, also visit these pages
Join our community
Receive a preview of the best offers to plan your holiday. Sign up for free!
Customise your membership to receive the offers specifically dedicated to you, before everyone else.
Agenda Adriatica 
all the events of the Riviera Romagnola continuously updated
Things to do, from the sea to the city, in the hills and in the villages, in this land of festivals, manifestations and events, including culture, cuisines, sport and entertainment. Every day there is an appointment not to be missed.
Because a holiday on the Riviera Adriatica fills the eyes, the belly, the heart and the agenda.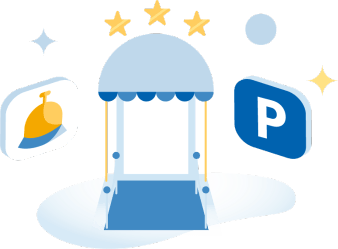 VillaRosa, holidays in tranquillity
VillaRosa of Martinsicuro is a seaside resort on the Abruzzo coast that is very suitable for those who wish to seaside holidays relaxing and in the midst of nature.
VillaRosa is a town full of greenery, with a beautiful sea and modern facilities both on the beach and in the hotel.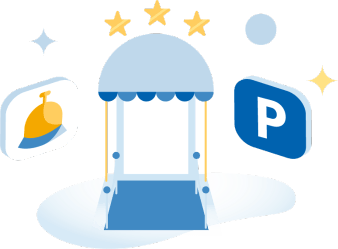 Hotels with swimming pools and sports facilities
At VillaRosa it is not uncommon to find Hotels with a poolwhere you can play with diving from the trampoline or relax with thejacuzzi. The hotels also provide beautiful gardens, solariums and gyms for relaxing or practising sports on holiday.
Athletes will be able to enjoy the bicycles for free use provided by the hotels, with which to enjoy beautiful rides in the green surroundings of VillaRosa.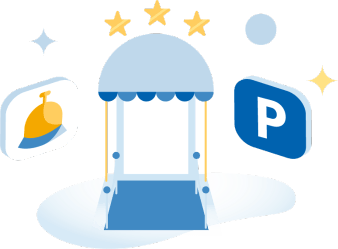 All the Hotels of VillaRosa
VillaRosa is the only hamlet of Martinsicuro that has developed into a tourist resort in its own right in recent years.
This small seaside resort offers a range of modern structures and newly built, professionally managed and equipped with the best comforts.

In VillaRosa you will find facilities of every type and category: 1-star and 2-star hotels, 3-star and 4-star hotels, residences and campsites. Like many hotels in Abruzzo, VillaRosa's facilities are located a short distance from the sea or are well connected to the beach.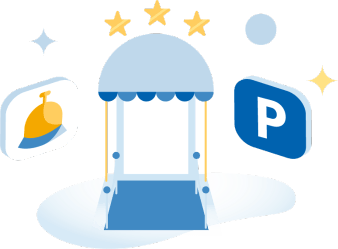 3-star family hotels
The 3-star hotels in villarosa are equipped with all comforts: air conditioning in the rooms and common rooms, an in-house restaurant, swimming pools, green gardens and children's play areas.
In many establishments you can choose the type of room, depending on the services you need. There are standard rooms, with all basic amenities, more luxurious rooms, connecting rooms for families and suites.
All hotels provide a in-house restaurant with traditional and international cuisine, different fish or meat menus, accompanying vegetable buffets, desserts and excellent wines. Families may request special children's menu and flexible hours.
The 3-star hotels all have a private beach where, in addition to the security service, it is also possible to use the mini club and beach games for children.
entrainhotel.com for sustainable tourism
We promote and take part in environmental sustainability projects
PlasticFree.school
Ecological territorial marketing is young and on the side of the sea
Carbon neutral
We reduce our environmental impact by zeroing CO₂ emissions.
Where have we met before?
You may have already met us, either in the newspapers or in person. National magazines often publish our articles and you may have read there one or more writings about Gruppo Adrias, of which we are a member, and about the initiatives we carry out.
If you have attended any trade fair in the field of tourism you may have come across us there. Or you may have learnt about us through the word of mouth of those who found their holiday on our portals. To keep seeing us and not missing out on anything we do, you can follow us on social media and subscribe to our newsletter, so that it will always be You first.