Filters for:
categories
Camping & Holiday Villages
Hotels in Cesenatico
Enchantment between the sea and Porto Canale
Get ready to experience your seaside holiday in an enchanting village that will offer you an unforgettable walk along the most evocative Porto Canale in Romagna. Among the hotels in Cesenatico, choose yours.
15
of

19

Hotels in

Cesenatico
Cesenatico:
19
facilities available
Improve your search, also visit these pages
Join our community
Receive a preview of the best offers to plan your holiday. Sign up for free!
Customise your membership to receive the offers specifically dedicated to you, before everyone else.
Agenda Adriatica 
all the events of the Riviera Romagnola continuously updated
Things to do, from the sea to the city, in the hills and in the villages, in this land of festivals, manifestations and events, including culture, cuisines, sport and entertainment. Every day there is an appointment not to be missed.
Because a holiday on the Riviera Adriatica fills the eyes, the belly, the heart and the agenda.
In Cesenatico there is...
In Cesenatico there is a Porto Canale of rare beauty, along which you can walk in the sweetest hours at the end of the day, with the Museo della Marineria in the open air which becomes a nativity scene during Christmas; there is also the beautiful environment of a special and unique village with colourful houses, full of lights and clubs in between lovely alleyways where you can stop while having cocktails, fried food and a salad; there is the beach with beach resorts ready to reserve you an exclusive space to relax between beach umbrellas, the sea and your seating at the table; there is the elegance of the Art Nouveau villas between the maritime pines and a skyscraper that acts as a lighthouse for the entire Riviera Romagnola, towering so close to the sea that it hardly seems possible. In Cesenatico there is something you can't find elsewhere. And you have to come here in person to see what it is with your own eyes.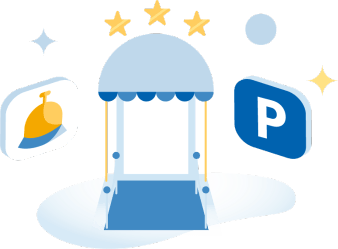 All the star hotels in Cesenatico
For a family holiday with an all-inclusive formula, or for a holiday with your partner with the half-board formula, or for a holiday according to your ideas, wishes and needs, you will find all kinds of facilities in Cesenatico and it will not be difficult to find the right accommodation. What you think is the best for you, it is in Cesenatico. You just need to decide for a 1-star hotels or a 2-star hotels, if you wish to spend your holiday in a low-cost hotel without renouncing the warm hospitality of Romagna. To spend a pleasant, carefree holiday with the best amenities at your disposal, you can count on a wide variety of 3-star hotels. If you love to be pampered and to spend your stay with the greatest comfort, you can choose one of the 4-star hotels in Cesenatico, they are all modern, comfortable, with access to a private beach. In addition to the category of hotel, you can also choose the type of room and select all the amenities that can make a difference for you. Among the most popular hotel locations, there are the hotels in Cesenatico centro, Zadina and the hotels in Valverde di Cesenatico.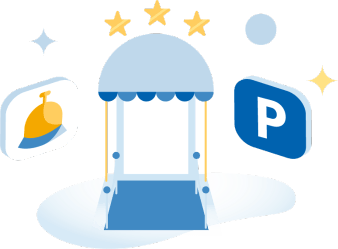 Packages and offers to feel good in Cesenatico
Whether they give you many stars all at once or just one, the hotels in Cesenatico will welcome you with the typical warmth of Romagna. Hotels present packages and offers to their guests, for a holiday that suits everyone's wishes: relaxing, enjoyable, fun, at an attractive price-quality ratio. Comfortable rooms, excellent menus, relax areas, wellness and fitness, as well as many leisure amenities and playgrounds for children. The hotels with a wellness centre in Cesenatico can make your holiday truly unique. Imagine being a guest in a hotel where you can have all together or you can choose between jacuzzi, a pool, sauna, a relax area, gym, fitness area, massage. In some facilities specialised in Wellness, Beauty and Care, you can even ask for packages and treatments that are customised for you. Don't you already feel better just thinking about it?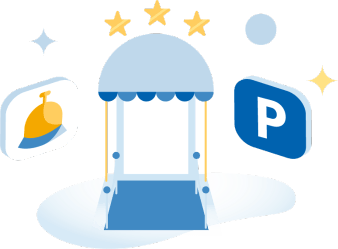 Cesenatico hotels for bicycle lovers
Cesenatico will always be linked to the name of one of its most famous sons, the road racing cyclist champion Marco Pantani, who was born in this land of great cycling tradition, which is one of the favoured destinations by two-wheel enthusiasts. A large number of hotels are equipped for cyclists, providing them with trekking bikes and city bikes, but also special treatments, such as diet menus for those practising this sport. Enthusiasts also rush at Cesenatico on the occasion of two famous cycling events, Nove Colli (bike event) and the Gran Fondo Marco Pantani. In addition to the many family offers and the formula with one child that enters the hotel for free, the hotels in Cesenatico offer agreements with amusement parks and water parks in Romagna, from the nearby and convenient Acquapark Atlantica in Cesenatico, to Oltremare, Aquafan and Imax in Riccione, Fiabilandia and Italia in Miniatura in Rimini. But above all, many hotels in Cesenatico have an agreement with Mirabilandia in Ravenna.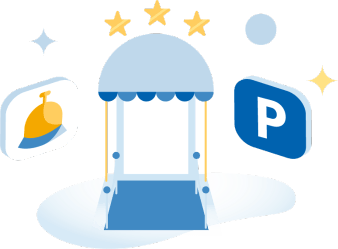 Cesenatico hotels at the table listen to you with gusto
A culinary tradition and a great cuisine have always met the taste buds of those who come to Romagna on the road of flavours. But the hotels in Cesenatico, listening to the specific needs of each guest, also know how to be hospitable at the table, offering a variety of proposals that truly pleases everyone, with vegetarian menus, gluten-free menus, for those who suffer from celiac disease, pre-training and post-training diet menus, menus for children and menus that take into account specific intolerances. From the beauty tasted at the tables along Porto Canale, going through the alleyways that lead straight into the clubs of the town, the great choice of restaurants which offer fresh seafish, to the chiringuitos and beach bars, Cesenatico is an excellent destination to discover the cuisine of this magical land in a town of pure enchantment. There is also a great culinary tradition. The flavours are those typical of Romagna, and Romagna knows how to surprise you with its great variety of preparations. A piadina in Cesenatico, for example, is different from a piadina in Rimini. And, within a few kilometres, you are able to try them both. If you want to season everything with music and entertainment, in the summer many street bars turn into real nightclubs, from the seafront to the historic centre.
entrainhotel.com for sustainable tourism
We promote and take part in environmental sustainability projects
PlasticFree.school
Ecological territorial marketing is young and on the side of the sea
Carbon neutral
We reduce our environmental impact by zeroing CO₂ emissions.
Where have we met before?
You may have already met us, either in the newspapers or in person. National magazines often publish our articles and you may have read there one or more writings about Gruppo Adrias, of which we are a member, and about the initiatives we carry out.
If you have attended any trade fair in the field of tourism you may have come across us there. Or you may have learnt about us through the word of mouth of those who found their holiday on our portals. To keep seeing us and not missing out on anything we do, you can follow us on social media and subscribe to our newsletter, so that it will always be You first.