Filters for:
categories
Camping & Holiday Villages
Hotels in Fano
Beautiful Marche by the sea
In a location with an ancient history and a tradition of great hospitality, select the different hotels that will let you experience a holiday of beauty and relax extremely close to the green heart of the Marche and the fun of the Riviera Romagnola. Amenities, price lists, photos and quotations will help you find the best solution for you.
Fano
- Via Admiral Cappellini 94
---
---
Pet-friendly
Entertainment
Parking
Beach
Wi-fi
Facilities near Fano
San Benedetto del Tronto
- Via San Francesco, 14
---
Treatment
Full Board - Half Board - Bed & Breakfast - Overnight Stay Only
---
Pet-friendly
Entertainment
Parking
Beach
Wi-fi
Senigallia
- Viale Leonardo da Vinci, 19
---
Treatment
Full Board - Bed & Breakfast
---
Pet-friendly
Parking
Beach
Wi-fi
San Benedetto del Tronto
- Via Cimarosa, 4
---
Treatment
Bed & Breakfast
---
Swimming pool
Entertainment
Parking
Wi-fi
Gabicce Mare
- Diaz Street, 6
---
Treatment
All Inclusive - Full Board - Half Board - Bed & Breakfast
Gabicce Mare
- Via Primo Maggio, 6
---
Treatment
All Inclusive - Full Board - Overnight Only - Aparthotel
---
Swimming pool
Entertainment
Parking
Beach
Wi-fi
Gabicce Mare
- Via Cesare Battisti, 48
---
Treatment
All Inclusive - Half Board - Bed & Breakfast
Fano:
1
facilities available
Improve your search, also visit these pages
Join our community
Receive a preview of the best offers to plan your holiday. Sign up for free!
Customise your membership to receive the offers specifically dedicated to you, before everyone else.
Agenda Adriatica 
all the events of the Riviera Romagnola continuously updated
Things to do, from the sea to the city, in the hills and in the villages, in this land of festivals, manifestations and events, including culture, cuisines, sport and entertainment. Every day there is an appointment not to be missed.
Because a holiday on the Riviera Adriatica fills the eyes, the belly, the heart and the agenda.
Fano made of sea, history and landscapes
Fano is a seaside destination of great tradition. It is a beautiful place with an ancient history, with its Roman, medieval, and Renaissance monuments, the streets of the historic centre that look straight into the eyes of the sea, but it also has modern facilities, the extraordinary bycicle lane that connects Fano to Pesaro and along which it is possible to admire the landscape, encountering bars, restaurants, and beach resorts. These are images and frames of great enchantment that are well known among the passengers of the trains that speed on this part of the Adriatic coast. But stopping over in Fano is a good idea.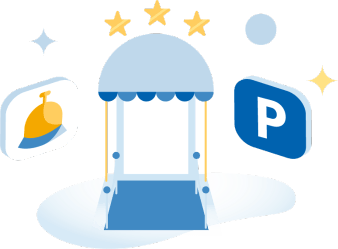 Fano for everybody
Fano turns its beauty into a kind virtue which is shown to everyone. Anyone who chooses Fano will find a gift here. The well-equipped coast delights families who come here on holiday with their children, the nightclubs attract groups of young people in search of partying and entertainment, the thermal baths and the hinterland are the favourite destinations for those in search of a relaxing holiday and of beautiful walks through ancient villages, discovering stories and legends. Fano is a seaside town where there are three things that coexist naturally and these are the beach, the harbour and the historic centre.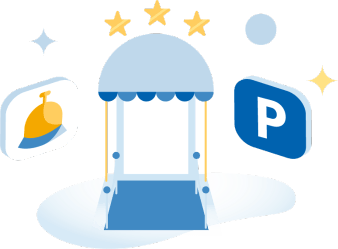 Fano: 2-star and 3-star seaside hotels very close to the centre
Hotels in Fano offer ahospitality which guarantees all the comforts for an unforgettable holiday. The 2-star and 3-star hotels in Fano have double, single and triple rooms so that you can relax in the right space, even if you are travelling with a large family. If you are looking for a seaside holiday that allows you to get to know a beautiful city, discover the many amenities offered by these well-kept facilities. The buildings and the historic centre offer unique views that become even more beautiful due to their proximity to the sea and to the harbour.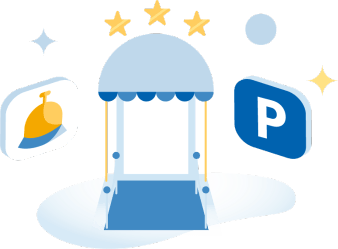 The beach in Fano, a great seaside experience
The coastal landscape of Fano is made up of stretches of public and wild beaches alternating with organised and well-equipped beach resorts with sunbeds, sun umbrellas, amenities, bars and restaurants. The playgrounds in beach resorts provide fun for young guests and peacefulness for their parents. The quality of amenities and of seawater is promoted every year with the Blue Flag, which rewards Fano and contributes to making it the favourite destination for the best holiday at the sea for yourself and your family.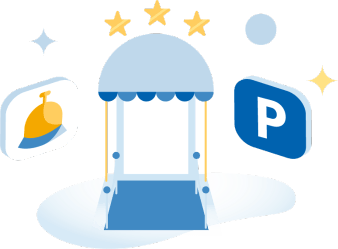 Eating in and around Fano for a cuisine between land and sea
The culinary tradition of Fano boasts about delicious products coming from the surrounding hills, different types of cheese, olive oil and good wine, and fresh fish that has always characterised this area and that can be cooked in many ways. The tastiness and abundance of the Marche cuisine can be found both in the hotel and in the restaurants along the seafront or in the city centre, as well as in the more typical trattorias that can be found in the inland villages, where to go for a trip full of taste and beauty.
entrainhotel.com for sustainable tourism
We promote and take part in environmental sustainability projects
PlasticFree.school
Ecological territorial marketing is young and on the side of the sea
Carbon neutral
We reduce our environmental impact by zeroing CO₂ emissions.
Where have we met before?
You may have already met us, either in the newspapers or in person. National magazines often publish our articles and you may have read there one or more writings about Gruppo Adrias, of which we are a member, and about the initiatives we carry out.
If you have attended any trade fair in the field of tourism you may have come across us there. Or you may have learnt about us through the word of mouth of those who found their holiday on our portals. To keep seeing us and not missing out on anything we do, you can follow us on social media and subscribe to our newsletter, so that it will always be You first.