Hotel con Piscina a Rimini
Find
14

structures at

Rimini con Piscina

14

by

14

Hotels in

Rimini con Piscina
Marina Centre
- Viale Regina Elena, 34
---
---
Swimming pool
Parking
Beach
Wi-fi
Rivazzurra
- Viale Lecce, 6
---
Treatment
All Inclusive - Full Board - Bed & Breakfast
---
Swimming pool
Animation
Parking
Beach
Wi-fi
Marina Centre
- Viale Regina Elena, 191
---
Treatment
Full Board - Half Board - Bed & Breakfast
---
Swimming pool
Parking
Beach
Wi-fi
Rivazzurra
- Via Lecce, 23
---
Treatment
All Inclusive - Full Board - Half Board - Bed & Breakfast
---
Swimming pool
Animation
Parking
Beach
Wi-fi
Bellariva
- via Bertinoro, 2
---
Treatment
All Inclusive - Full Board - Half Board - Bed & Breakfast - Overnight Stay Only
---
Admitted animals
Swimming pool
Parking
Beach
Wi-fi
Rivazzurra
- Via Lecce, 15/17
---
Treatment
All Inclusive - Full Board - Half Board - Bed & Breakfast
---
Admitted animals
Swimming pool
Animation
Parking
Wi-fi
Torre Pedrera
- Via San Salvador, 45
---
Treatment
All Inclusive - Full Board
---
Swimming pool
Parking
Beach
Wi-fi
Viserbella
- Via Spina, 3
---
Treatment
All Inclusive - Full Board - Half Board - Bed & Breakfast
---
Swimming pool
Parking
Beach
Wi-fi
Marebello
- Viale Regina Margherita, 81
---
Treatment
All Inclusive - Full Board
---
Swimming pool
Animation
Parking
Beach
Wi-fi
Rivazzurra
- Via Brindisi, 23
---
Treatment
All Inclusive - Full Board - Half Board - Bed & Breakfast
---
Swimming pool
Animation
Parking
Beach
Wi-fi
Marebello
- Viale Regina Margherita, 107
---
Treatment
All Inclusive - Half Board - Bed & Breakfast
---
Swimming pool
Animation
Parking
Beach
Wi-fi
Torre Pedrera
- Via San Salvador, 45/47
---
Rivazzurra
- Via Lecce, 2
---
Treatment
All Inclusive - Full Board - Bed & Breakfast
---
Swimming pool
Animation
Parking
Beach
Wi-fi
Marina Centre
- Viale Giovanni Pascoli, 105
---
Treatment
Half Board - Bed & Breakfast
---
Swimming pool
Parking
Beach
Wi-fi
Strutture vicine a Rimini
1
by

1

Hotels near

Rimini
Igea Marina
- Via Apuleio, 7
---
Treatment
All Inclusive - Full Board - Half Board
---
Admitted animals
Swimming pool
Animation
Parking
Wi-fi
Rimini:
14
available facilities
Improve your search, also visit these pages
Join our community
Receive a preview of the best offers for planning your holiday. Register for free!
Customise your membership to receive only offers dedicated to you, before everyone else.
Adriatic Agenda 
all events on the Riviera continuously updated
Things to do, from the sea to the city, in the hills and in the villages, in this land of festivals, manifestations and events, including culture, flavours, sport and entertainment. Every day an appointment not to be missed.
Because a holiday on the Riviera fills the eyes, the belly, the heart and the agenda.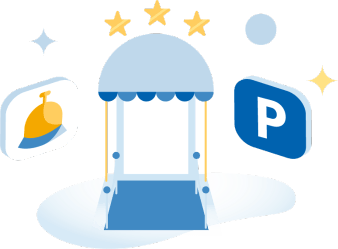 Alberghi di Rimini con piscina
The hotel con piscina a Rimini vi daranno la possibilità di trascorrere delle belle giornate al fresco, con piacevoli bagni e allegri giochi d'acqua sotto il caldo sole dell'estate riminese.

Il mare di Rimini infatti non è l'unico modo per rinfrescarsi durante le calde vacanze estive, dato che la maggior parte degli Hotel di Rimini dispongono anche di splendide piscine dotate di tutti i comfort.

Un costante servizio di rescue vi permetterà di immergervi in piscina in piena sicurezza e in certi casi potrete tonificarvi con vasche whirlpool all'aperto per il massimo del relax.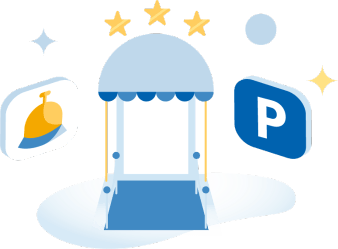 Piscine per bambini
La piscina in hotel in alcuni momenti della giornata diventa teatro di giochi e intrattenimento, con musica e animation dedicata sia ai grandi che ai piccini.
Ci sono anche piscine per bambini dove l'acqua è più bassa e più calda, per farli giocare senza alcun pericolo accanto alla piscina degli adulti.
Spesso vengono messi a disposizione degli ospiti dell'hotel parasols and sun loungers intorno alla piscina, per godersi al massimo il piacere del caldo sole estivo dopo essersi rinfrescati in acqua.
Scoprite qui quali sono i migliori hotel di Rimini con piscina e scegliete quello che più fa al caso vostro.
entrainhotel.com for sustainable tourism
We promote and participate in environmental sustainability projects
PlasticFree.school
Ecological territorial marketing is young and on the side of the sea
Carbon neutral
We reduce our environmental impact by zeroing CO₂ emissions.
Where have we met before?
You may have already met us, either in the newspapers or in person. We are often in national magazines, and you may have read one or more articles about the Adrias Group, of which we are a member, and the initiatives we carry out.
If you have attended any trade fairs in the field of tourism you may have come across us there. Or you may have met us through word of mouth from people who found their holiday on our portals. To keep seeing us and not miss out on anything we do, you can follow us online on social media and subscribe to our newsletter, so you will always get You first.